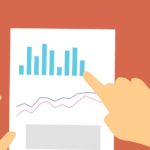 Do you operate a big retail-chain or a small service business?  If so, you'll already acknowledge how important regular cash flow is.  Cash flow problems are often cited as the biggest reason why small, otherwise-profitable businesses, face problems.  So you need to get on top of it. Generating steady cash-flow is a key indicator of your success. If you rely on paying suppliers and service providers promptly, here are some tips to help improve your cash flow.
Cash flow analysis
If you're having trouble spotting patterns in your cash flow, carry out a detailed cash flow analysis. This will highlight where your cash is being generated and any future short-falls so you can tweak them.  For example, you may notice that your marketing advertising budget is consuming a large amount of your available cash.  Knowing this will allow help you address any short-term needs, such as postponing payments.  Without analysing your cash flow, it'll be harder for you to identify big gaps or determine the optimum solution to address your cash flow needs.
Allow subscription payments
Many small businesses generate regular cash flow by offering customers opportunities to subscribe to specific services or purchases.  This method helps predict how much cash you'll have coming in from your subscribers.  You can make more accurate forecasts and know how much spare cash you've got to work with.
Renegotiate payment times with suppliers
Many businesses struggle with larger suppliers' lead times and unhelpful payment time-frames.  While you might not be able to convince all your suppliers to renegotiate terms, give it a try. By lengthening the time you need to pay, you'll give yourself extra breathing space, making things easier on your cash flow.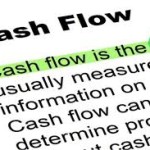 Don't purchase equipment upfront
While buying expensive equipment outright might save you money in the long-run, it could also harm your cash flow.  Only make big purchases if you can really afford to do so.  Otherwise, pay by instalments so that you can keep your cash flow in good order.  Consider leasing your equipment so that you retain more cash, which can be spent on day-to-day business operations and other important things.
Have a good credit line
While you won't want to rely on credit regularly, it can be super-useful to have a good credit line in place for emergencies.  Get your credit sorted before you have a major shortfall, so you can keep your business running effectively.
Use direct debit
Consider setting up direct debit payment plans to help regulate your cash flow. They'll make it easier for clients to pay, and let you know exactly what you've got coming in and when. So it's a win-win for your customers and you. These direct debit plans work especially well when used alongside an automated payment system. This can help you plan your cash flow and receive payments on time.
Virtual bookkeeping service
If your customers continually pay late, you could run out of cash. To receive payments faster, consider using a virtual bookkeeping service.  These organisations often save you time and simplify your debt-collection processes.  They'll have the experience and will circulate regular reminders and provide you with updates on who hasn't paid you.
You probably already know how important improving cash flow is for your success. That's why it's important to perform regular cash flow checks and thorough assessments of your business. It's also important that you implement the right processes and technology to help improve cash flow – such as improving payment solutions and automated systems.