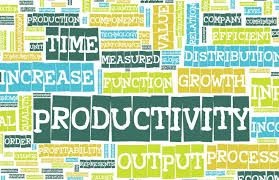 How many times each day do you stop and ask yourself how you could increase your productivity? This article outlines 5 tools that I use at Chakra Partners.
Drop Box
What would I do without Dropbox? I save my files, photos, etc in my Dropbox folder and then they are available on any device that I choose. No more emailing documents back and forth to/from staff or clients. Files are immediately available on my laptop even if I am offline, ensuring that I can work on them from anywhere.
Last Pass
Declare an end to annoying forgotten or lost passwords! LastPass software is a blessing and one I use extensively. Most of us are forced to keep passwords that contain myriad of combinations…mixing upper case, lower case, numbers, symbols, etc. And most of us will have dozens of passwords to remember. LastPass provides a solution. It enables me to retain all of my passwords and log-in details in one place. Now I only have to remember my LastPass password! And it doesn't cost me a single dollar.
Evernote
Eliminate those hideous looking Post-It stickers! Do you have brightly coloured and unsightly post-it stickers cluttering up your desk or attached to your PC/laptop? Evernote's free software provides the capability to capture ideas, screenshots, etc in one convenient location. You'll be able to access your ideas or notes from anywhere. Its search facility helps find documents quickly by simply typing your keyword. I find it very useful when I am searching the internet. If an article or document interests me and I want to "book-mark" it for later, I take a snapshot and its filed in Evernote for me. It's that simple to use.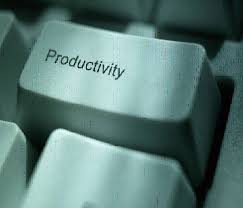 RescueTime
How much time do you spend surfing the internet instead of focusing on productive work? I use RescueTime to evaluate and analyse how much time I spend on certain applications and internet sites. I now set it to limit the time I spend on FaceBook, Twitter and other non-work related sites during my normal office hours.
Mindmeister
Store all of your brainstorming ideas in an easy to use on-line mind-map. I love to brainstorm ideas. Before Mindmeister, I'd prepare hand written mind maps to help me plan and structure an article, develop a new service, preparing tax advice, etc. Now I can save my ideas on-line rather than scraps of paper!
With countless distractions during the day, these tools may help you to better organise you time. Eliminate or reduce many of those unproductive administration tasks that consume time with any one of these 5 tools.