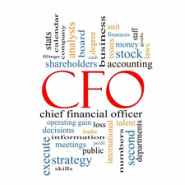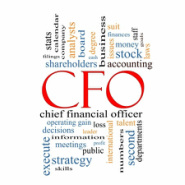 The time when starting your own business required staff to do book-keeping, human resources, marketing, etc are long gone. That was so 20th century when businesses had large employment costs. The focus around the world today is outsourcing.
With the introduction of outsourcing, businesses have managed to reduce their costs and retain fewer employees. Don't get me wrong, I don't advocate outsourcing everything – some activities are best retained in-house. As outsourcing became fashionable, non-core or repetitive activities were being outsourced. Examples include book-keeping, payroll, administration, etc. Until recently, many senior professional roles were retained in-house. But even this is changing – key positions such as Chief Financial Officers (CFO) are increasingly being outsourced.
The Virtual CFO
Virtual CFOs are increasingly adding value to business of all shapes and sizes – and even in different global regions. Long gone are the days when CFOs occupied large plush offices on the 6th floor. Many businesses are now outsourcing the CFO role and associated accounting activities to finance & accounting outsourcing companies. Advice from a qualified CFO is now only a 'phone call, email or Skype call away. Data can be sent via email or one of the many inexpensive cloud based document sharing systems. Often, your Virtual CFO can turn your data into insightful reports by the time you return to your office the following morning.
The role of the Virtual CFO is varied. They will competently handle many of your accounting needs, including preparing budgets & cash flow forecasts, analysing financial performance, and much more.
Of course, many businesses don't require or have the budget for a full-time CFO. The flexibility that a Virtual CFO will bring you is that you pay for their support only when you need it. Many offer fixed-price agreements or pay as you go. You'll keep your overheads under control and still retain the services of a highly experienced and qualified professional when you need them. Your bank manager will love you for it!
You may have immediate needs that a Virtual CFO could resolve. Or you may simply require better visibility and analysis of your business' financial performance. Either way, consider enlisting the help of a Virtual CFO now.