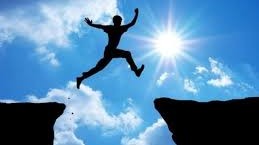 I'm sure that you've heard of the financial savings that can be achieved by outsourcing your accounts. Savings can be as much as 60% (*).
However, not all service providers are equal. Whilst the transition to outsourcing can be reasonably seamless, it does pay to do your homework before you do. As a CFO, business owner, accountant or other stakeholder, you'll probably be looking for value for money.
At Chakra Partners, we encourage you to ask yourself the following 7 questions before committing to outsource your Accounting activities:
• How much proven track-record does the outsource accounting service provider have?
• Will the service provider allow me to contact its existing clients so you can seek testimonials?
• How well does the service provider's capabilities match your needs?
• Will I be allocated a dedicated manager to oversee my work or will I just be passed from pillar-to-post?
• How scalable will the support be and how will my demands be met without delays?
• Are the outsourced workers good at their job? More importantly, are they good at your job?
• Will the savings be worth it and will I be able to focus on other important parts of my business?
You're probably looking to outsource your accounting to spend your time on other key activities and to save money, not to compromise quality. It's critical that your accounting service provider is able to maintain high standards of care and quality and even improve your existing processes.
At Chakra Partners we're proud of what we've achieved. We've compiled this list because we're proud of our transparency and attention to detail and want you to have confidence when you outsource your accounting to us.
(*) Savings of 60% have been evidenced by many of our clients – your results may differ.
Chakra Partners is a premium international accounting outsourcing provider with a team of highly-trained and highly competent accountants and bookkeepers.